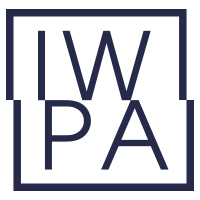 The IWPA Award is a photography award organized by the International Women In Photo Association and open to all women photographers from all countries.
An internationally selected jury composed of eminent figures from the art and photography community shortlists five candidates and one laureate. Every year, itinerary exhibitions are organised around the world in Asia, the Middle East and Europe to showcase the works of the Laureate and finalists.
IWPA provides a platform for women photographers and promotes their work to a wide and diverse audience thus contributing to a plurality of vision. Its mission is to encourage and help women photographers to gain global recognition in order for them to move forward creatively and professionally.
The IWPA is supported by Canon France and La SAIF and La Copie Privée.
We are very pleased to announce 2 exhibitions in 2021:
TOKYO – February 8th to March 25th – at the Foreign Correspondent Club of Japan. Marunouchi Nijubashi Bldg. 3-2-3 Marunouchi, Chiyoda-ku, 100-0005 Tokyo, Japan
GENVEVA – March 2nd to March 26th – at the WRP Foundation, rue François Bonivard 12 – CH 1201 Geneva, Switzerland