Alena Grom
Ukraine
Edition 2023 - Professional Finalist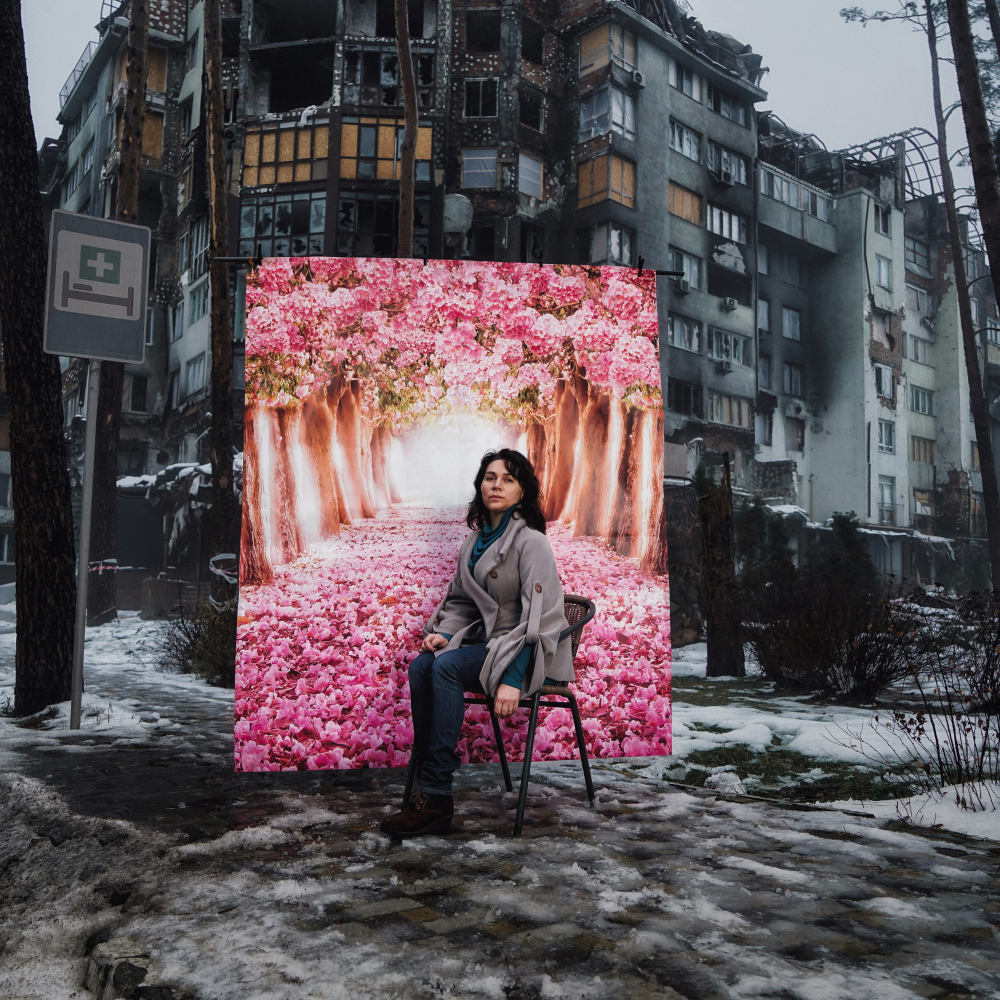 Stolen Spring
Russia occupied and destroyed the Kyiv region. Now people are restoring their lives, looking to the future.
The photographs are in a historical dialogue with images by Polish photographer Niesch, who captured how the photographer used a decorative backdrop to mask the ruins of Warsaw during World War II 1945.
I live in Bucha and work in Irpin. After the Russian occupation, these cities were destroyed. The military landscape has become my reality and routine. Every day I see people who are restoring their cities, their personal lives from the ruins and looking into the future.
The heroes of my photographs are women who became victims of Russian aggression.
The occupation continued in the spring, people who survived this tragic period did not notice how spring passed, how chestnuts and lilies of the valley bloomed, birds flew in. They were deprived not only of their homes, loved ones, work, health, but also part of their lives. IDPs from Donbass and Crimea have a second tragic spring. A stolen spring is a stolen life. Each story is a personal tragedy, but it is also a life-affirming story of a survivor, a hope that Ukraine will rise from the ruins.
Thanks to small personal stories I tell about a huge catastrophe that is happening in Ukraine. However, it is also a life-affirming story of a survivor, the hope that Ukraine will rise from the ruins. My film actualizes the theme of the war in Ukraine.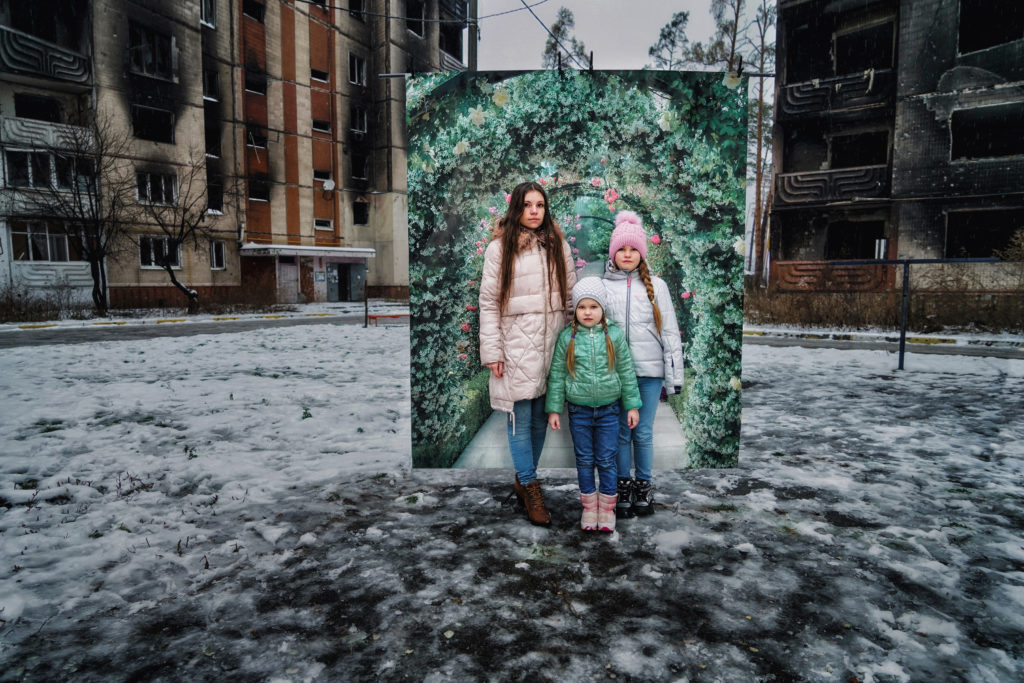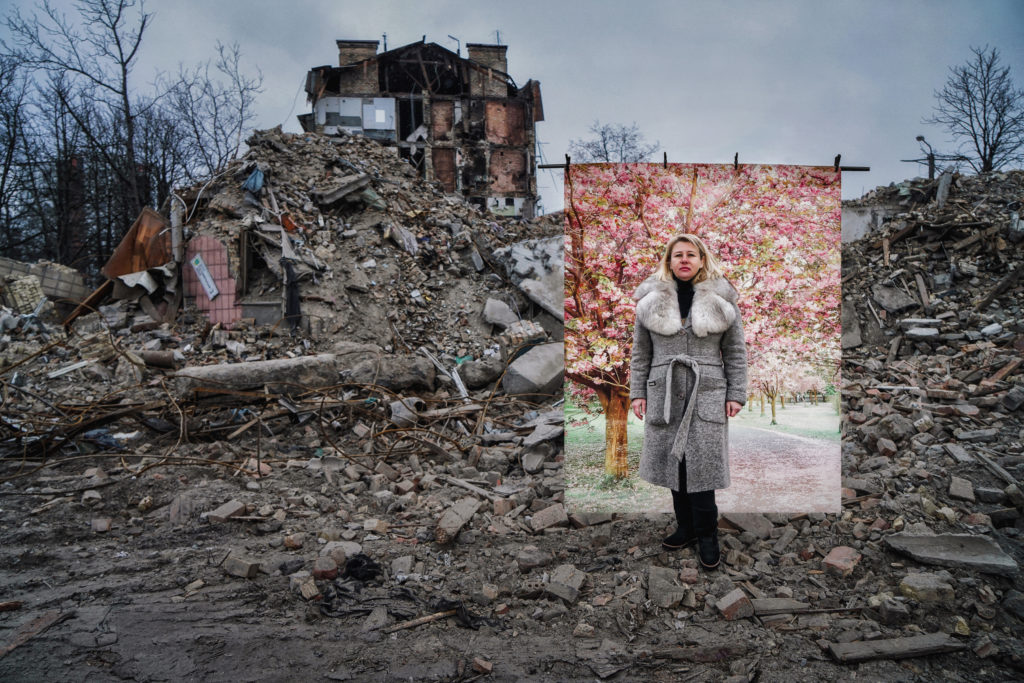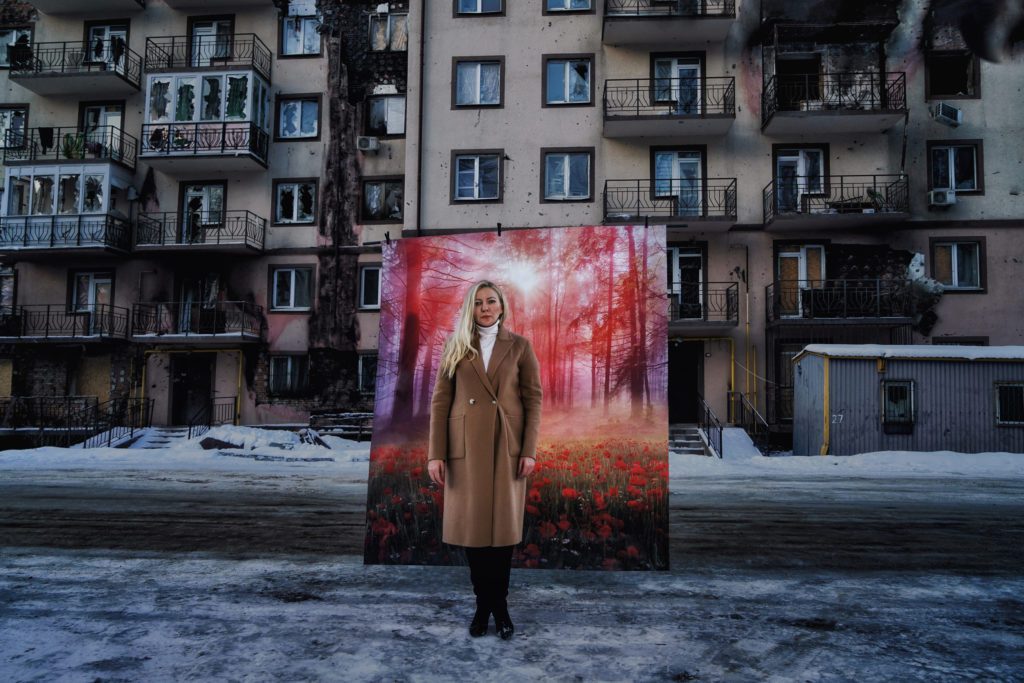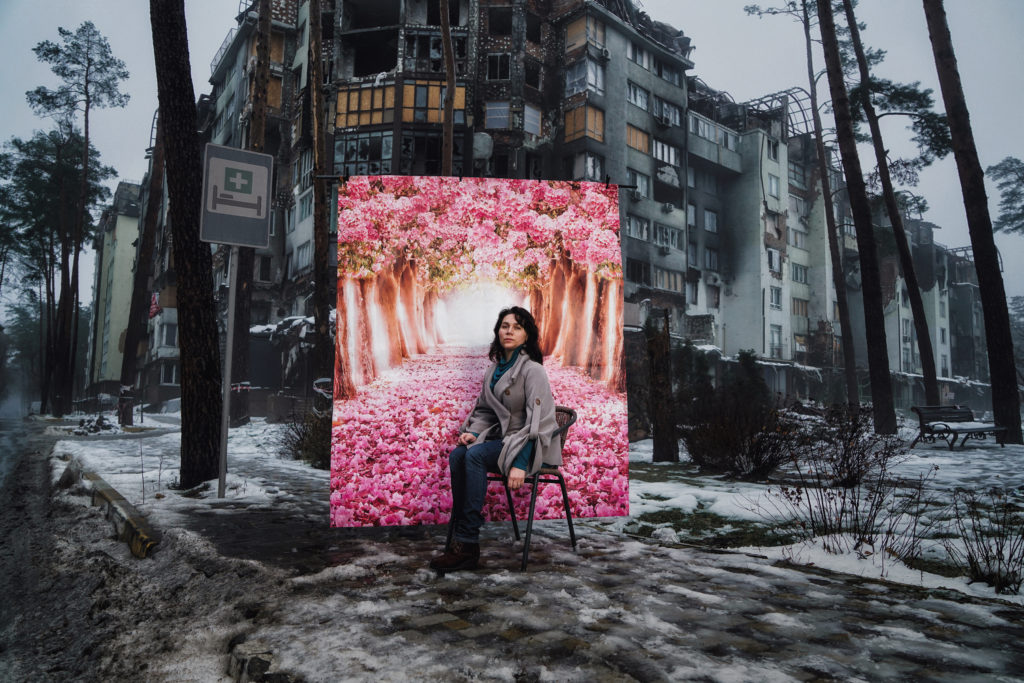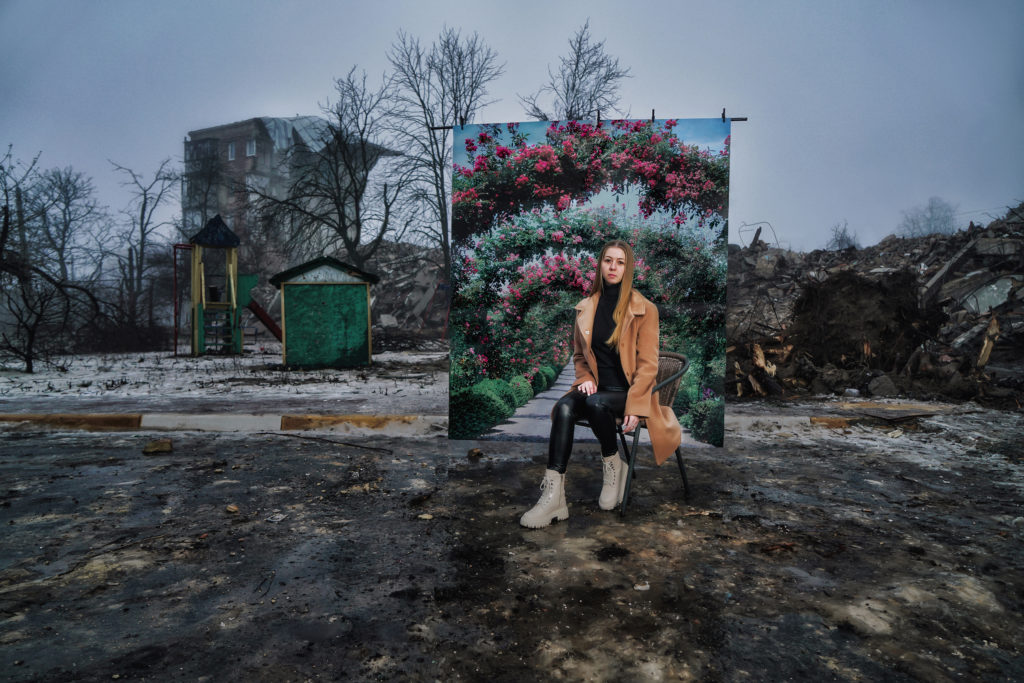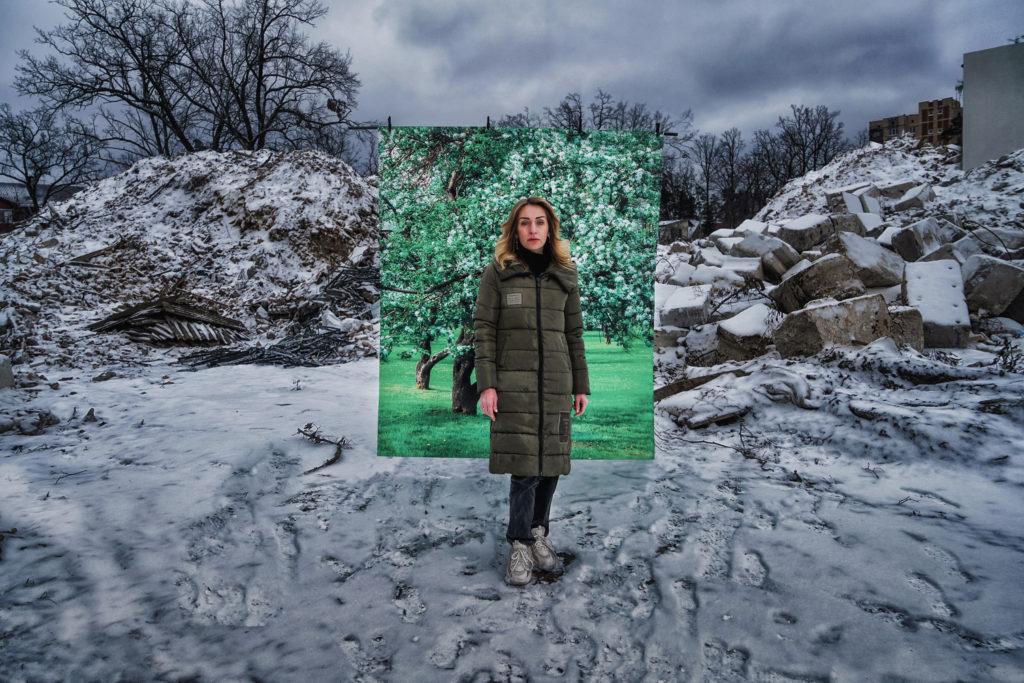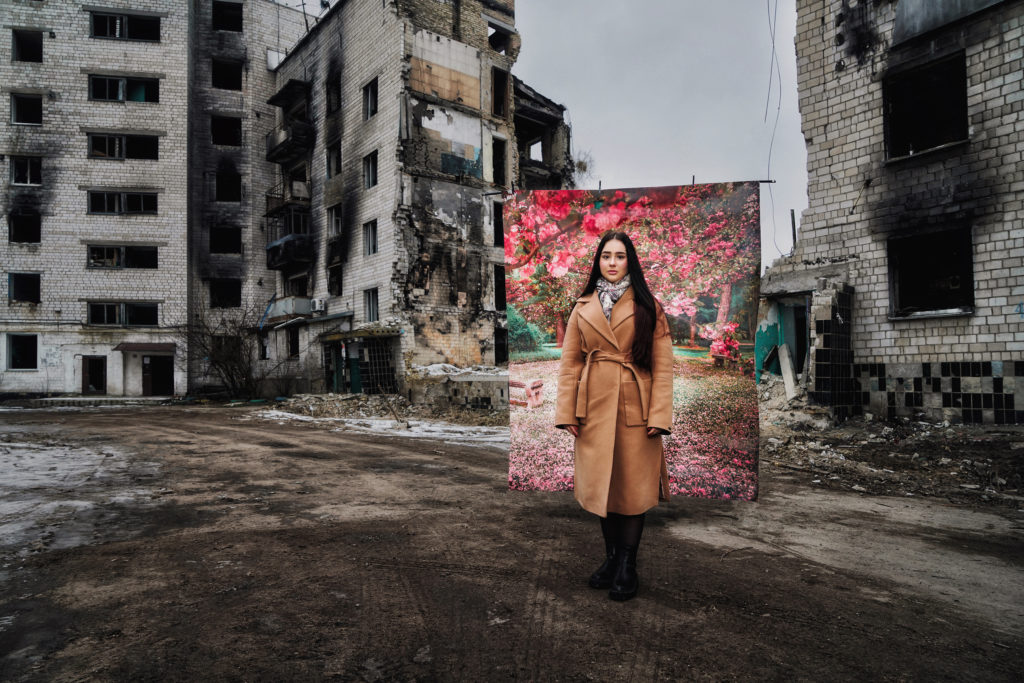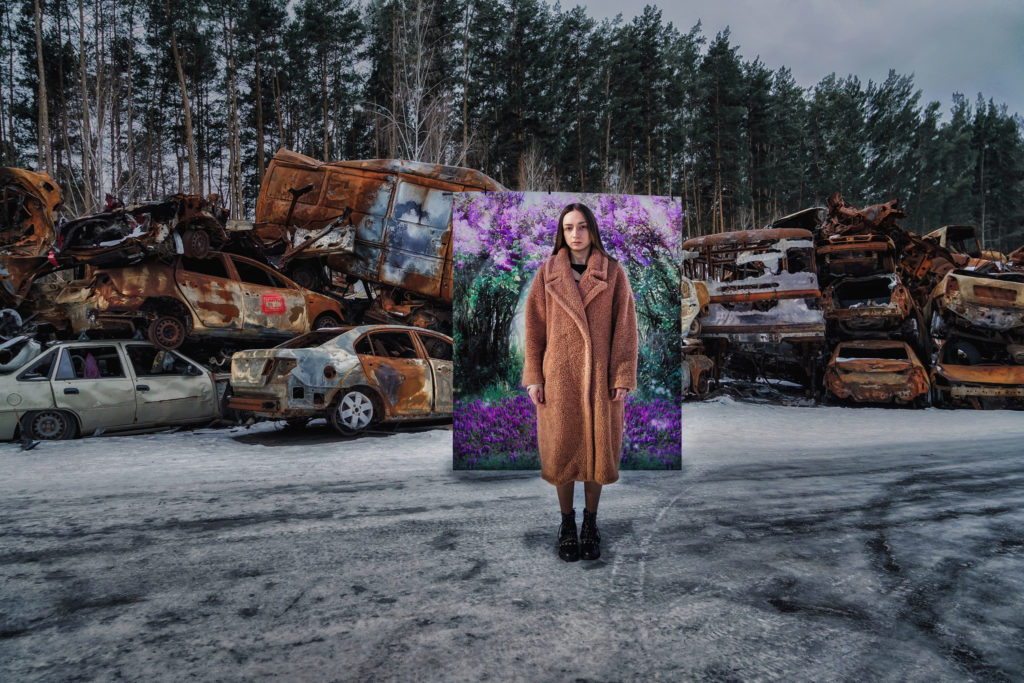 Ukrainian artist, documentary photographer Alena Grom was born in Donetsk. In January 2014, she was forced to leave her home and hometown due to the military events in the Donbass. In such conditions, photography became a salvation for Thunder and a way to escape the traumatic reality. Since 2017 lives in Bucha.
As a result of the full-scale invasion of Russia in February 2022, Grom and her family became refugees for the second time, but returned after the de-occupation of Buchi.Alena works at the intersection of social reporting and conceptual photography. He has been working on his topics in the military and de-occupied zone since 2017.
However, her photographs are not an illustration of regret or grief, but a statement of life. Life, in spite of everything, is one of the main themes of the artist.
Alena tells about the war through a subjective experience associated with cultural memory, through a creative reassessment of her own life as a documentary evidence of events. Grom creates an archive of photographs and videos documenting Russia's war in Ukraine. In this way, she wants to preserve the photographic heritage and the memory of the war for future generations. Grom sincerely believes that art is a force that can encourage people to participate in public dialogue.
Through her photographs, Mrs. Grom is trying to convey to the world community the complexity of military everyday life, the tragedy of war and faith in peace.