Loulou D'Aki
Swedish, lives in Athens, Greece
Edition 2018 - Finalist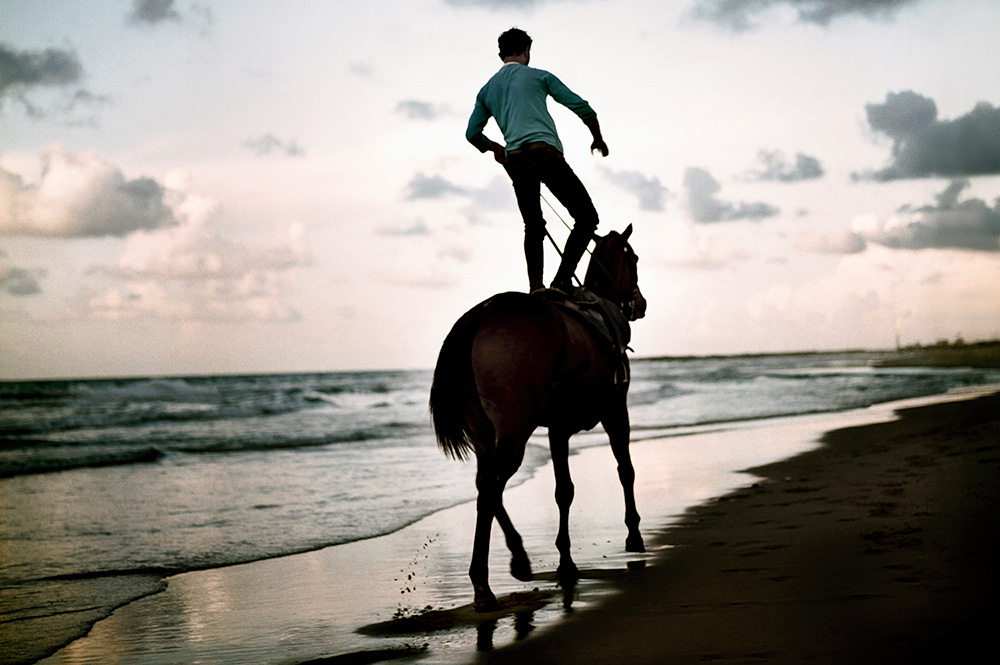 " This is just a dream, but fortunately dreams do come true." Cyrus P., 15, Tehran, Iran
It's a rainy November morning in Gaza and a truce has just been announced after 8 days of fighting. A young man stands in the rubbles of what is left of his home, destroyed in an air strike just an hour before the war ended. Behind him, a framed picture still hangs crooked on the wall. The boy's name is Ahmed, he is 18 years old and the son of a fisherman. He wants to live in peace and go to college but we are in the Gaza strip and dreams have their limits here, you often have the feeling of being caught up in a game where you always turn out the looser.
On the other side, few kilometers and a wall away, is Jerusalem, the city many Gazawi's dream of visiting but who most never will. This is a land of contradictions, a land of walls, a land of visible and invisible borders. From Omri's Art school you can see the separation wall on a clear day. Omri, who got freed from the obligatory Israeli military service by pretending he was gay during the medical examinations, says that he dreams of feeling at home someplace someday, away from the religious and political tensions he has grown up with.
MAKE A WISH is a photo essay looking at the hopes and dreams of youth, aiming to create a testimony of our time. It's inspired by the fact that youth should be the age of infinite possibilities. Most of the MAKE A WISH project has been shot in the Middle East and in situations linked to the Arab Spring revolution or in conflict zones where youth too often is derived of it's right to be young.
The Arab Spring catapulted a taste of freedom in people across a region so long affected by dictators, Western foreign policies gone awry and poor social development. Spring turned to summer, fall and winter, months turned to years and the original revolution into something much different from the ideals of freedom shouted at squares across the region.
When I set out to work on this project, I did so with the assumption that youth is an age of infinite possibility when aspiration is not yet conditioned by experience. As the work evolved I began to understand until which extent aspirations are conditioned by the society in which we live and the circumstances under which we grow up and how important it is to keep on aspiring.