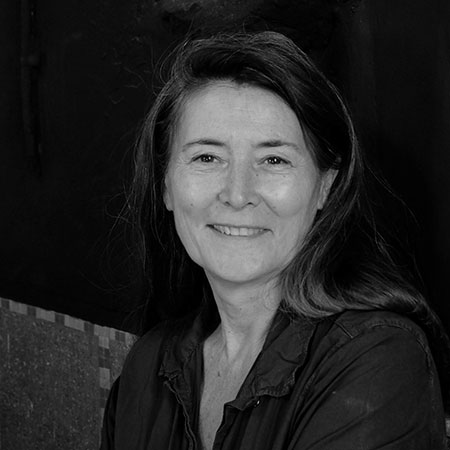 Nathalie Locatelli
(Galerist - Founder of Galerie 127)
After a long professional career in the field of communication within the luxury brands and mainly at "Cartier" for which she organized an important number of museum exhibitions and international fairs, Nathalie Locatelli also took part in the establishment of the Fondation pour l'Art Contemporain created by the jeweller. In 2003 she decided to give a turn to her career and she has developed a personal project around her true passion: photography. In 2006 galerie 127 opens in Marrakech.
Galerie 127 is exclusively dedicated to contemporary photography and is the first gallery of its kind in Maghreb. The primary intention was to « bring to Morocco that belongs to Morocco », a photographic heritage made across the country over the past 40 years by many international artists photographers. At the same time, the gallery develops the interest in the local creation as well as that produced by artists from the diaspora.
Soon, for 14 years, the galerie 127 has organised in its walls seventy solo and group exhibitions. From the « traditional » photography to art photography, with works by artists usually inspired by their personal history, their quest for beauty and meaning. The gallery's major themes are photography related to Morocco, the Arab world and Africa. Furthermore, the promotion of Moroccan photography on the International scene is one of its main objectives. Noticed by its singular approach, the gallery was selected to represent Morocco at Paris Photo 2009, the biggest event in the world dedicated to photography. The works of carolle bénitah, Malik Nejmi, Ali Chraibi and Khalil Nemmaoui, among others, were presented. In 2013 the gallery is again selected for Paris Photo Los Angeles with a solo exhibition of carolle bénitah, then participated in Fairs like the first edition of Paris Photo Los Angeles (2014), 1: 54 London(2017) and Akaa, co-produced photo books and co-created the "Nuits Photographiques d'Essaouira" festival and after 10 years came back to Paris Photo 2018 and will be participating to the next edition in 2019.
As a curator, Nathalie Locatelli curated an exhibition at la Maison Photographique de Lille with Moroccan female artsits "Les Marocaines".
Very much concerned by the promotion of the photographic heritage of the country, the galerie 127 is also involved in parallel projects such as publishing books. A collective book History of the Moroccan photography will be launched in 2016, as well as some monographs like Casablanca or Les pas perdus de Marco Barbon or Une femme française en Orient by Flore.
Concerned about the quality of the local production the gallery also accompanies young Moroccan artists to build their « work » in reading the portfolio, editing and producing quality prints, to assist them later to reach a widest audience.
Regularly solicited on acquisitions for foreign museums, it is also active in curating, taking part in international juries and on readings portfolios. The gallery receives regularly artists in residence and organizes exchanges with foreign galleries.